Collin County Committee on Aging

CCCOA – About Us
Meals on wheels
silver Threads
Collin County Area Reg
Caregiver Support
Volunteers
Resource Guide
How to Help
News and Events
Useful Links
Espanol

Volunteer Application and Skills Bank Forms
Click here to download a volunteer application!
Click here to download the Skills Bank Form
Note: These documents cannot be forwarded in email. You must save, print and then mail-in both documents.
https://www.vapestore.to/

Serving Collin County Residents since 1977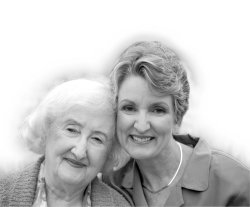 Collin County Committee on Aging (CCCoA) is a private nonprofit organization committed to serving the needs of the elderly residents within Collin County. Located in McKinney, Texas, CCCoA offers the following services:
Home delivered lunch/evening/weekend Meals on Wheels
Congregate lunch meals at seven senior centers county-wide
CCART: Elderly, public and non-emergency transportation
Caregiver Support
Benefits Counseling
Case Management
Information Referral and Assistance
To use the referral form, go here.
CCCoA is located at 600 North Tennessee Street in McKinney. Our Mailing address is P.O. Box 396, McKinney, TX 75070. Click on the address above to see a map.
Meals on Wheels & other non-transportation issues-
972.562.6996
For CCART Information and Dispatch –
972.562.4275 extension 5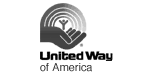 Link of the Month
Elder Law Handbook –
As we enter the 21st Century, it is easy to look back and see the many significant social, technological, and medical advances of the past century. One result of these advances has been the great increase in the number of citizens over the age of sixty-five. In earlier generations, sixty-five was retirement age; in future generations, persons sixty-five and older will continue to be healthy and active. In this new century, those over sixty-five will constitute a growing percentage of the population, and their needs will increase and become more varied.

Inspired by the Elder Law Handbook prepared by the Houston Bar Association's Elder Law Committee, the Tarrant County Bar Association has prepared this handbook to provide citizens of Tarrant County and the surrounding communities with information about issues commonly faced by an aging population.

Bookmark Us
Click here to add us to your favorites (CTRL-D)